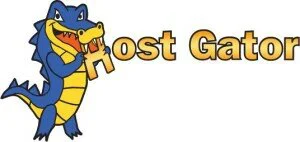 Hostgator and Bluehost are considered the most popular web hosting services. They constantly feature in the Top 10 lists of industry experts and webmasters. Although both these services have some great qualities, there are a few variations in the quality of services. In this post, we have discussed these variations to help you make an informed choice.
Speed and Performance
Both Bluehost and Hostgator promise 99.9% uptime guarantee to customers. Such promises are offered by most companies. However, there are only a few services that can deliver on these promises. According to webmasters, Bluehost and Hostgator are neck to neck in this competition.
It's worth mentioning that Hostgator protects customer data by offering multiple layers of network security. It also features a high end data center with exceptional backup facilities. When it comes to speed, both services use the DDR3 ECC RAM and AMD Opteron 6000 Series CPUs. Thus, you won't complain about the speed with any of these services.
Features
Hostgator offers excellent hosting features. When working with the features offered by the company, you will never be out of options. It's worth mentioning that the features vary greatly with different plans. However, necessary and basic features are included in all the plans. Some of the key features offered by Hostgator include :
99.9% Uptime
Unlimited auto responders, bandwidth and mailing list
Freely website builder
Free web host transfer
$100 Adwords credit
24 x 7 customer support
Toll free number for only $36 per year
Bluehost offers the same kind of features as Hostgator. In fact, some features offered by the company are unique. Some of the most important features include :
Hotlink Protection – You can easily protect all the photos and images that you often upload online
Free Drag and Drop website builder
Support for Global Domain Names
$99.99 for easy website migration
24 x 7 technical support
Prices and Plans
Hostgator offers high quality hosting services at a much lower cost. The basic cost revolves around just $3.96 per month. If you consider the current demand of most hosting companies online, this is the most affordable. The company offers three plans :
Hatchling – Supports just a single domain
Baby Plan – Supports unlimited domains
Business Plan – Supports unlimited domains, toll free number, private IP, private SSL and more. The business plan is available for just $10.96 per month.
On the other hand, Bluehost offers shared hosting for just $4.95 per month. This includes features like one free domain registration, unlimited bandwidth and more. Even Bluehost offers dedicated and VPS hosting for just $15 per month. While Hostgator's basic plan can be renewed at $82.2 per year, Bluehost offers renewal at a higher price of $112 per year.
Final Verdict
With every passing year, Hostgator has been improving its quality of services. On the other hand, Bluehost has experienced many ups and downs in recent years. Hostgator's customer support is also considered better than Bluehost. The latter needs a better support team for quick response and customer handling.
If you spend some time considering the quality of services offered by the company, you will realize that Hostgator is a better choice regarding customer support, reliability and performance. However, Bluehost offers slightly better features. Thus, your choice might depend on your specific needs and budget.
More about hostgator on our review page
Link: https://www.hostingflow.com/hostgator-vs-bluehost/